GAA team target of a bomb attack in Antrim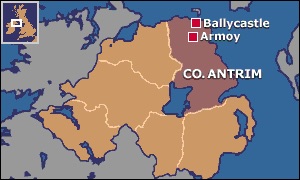 Two devices described as "crude" and "non-viable" have been recovered at a community centre in Antrim.
GAA players who were training at Stiles Community Centre were escorted from the building during the alert by police, who believe the attack was sectarian.
The building was cordoned off for a time on Thursday night and Friday morning but the security alert is now over.
The Mayor of Antrim has expressed his revulsion at the incident.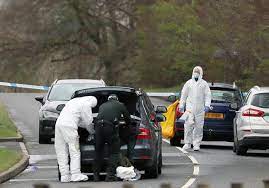 Adrian Watson said it was a "disgusting attack by mindless thugs who had nothing to offer the community".
"These are young men training in a community centre surrounded by hundreds of homes," he added.
"Those who were targeted were targeted simply because they belong to a GAA club – this is not acceptable."
The GAA is a sporting and cultural organisation which draws its members overwhelmingly from the Catholic community. Its properties and members have often been attacked by loyalist paramilitaries.
Despicable
Tommy Crilly, chairman of St Comgall's GAA club, said: "We are a patently non-sectarian organisation, whose concerted efforts in encouraging participation from all sections of the Antrim community are well recognised.
"We would very much wish to be allowed to continue in safety to make our ongoing significant contribution to the rich sporting life of the Antrim area."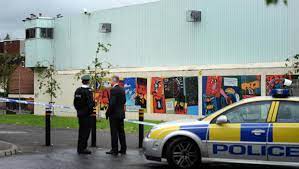 Alliance MLA David Ford described the attack as "despicable".
"This facility plays a vital role in the wider community and this feels like an attempted assault on the whole community.
"Those behind this pipe bomb are an isolated few who can never, and must never, be allowed to hamper the strong progress made in building peace."
The attack was also condemned by DUP MLA Trevor Clarke.
Want to Join The Club?
Let Us Know. We are always keen to hear from anyone who wishes to make a contribution to the affairs of the club. So please submit your comments to us either by Email or via the Online Form: Contact Us.